Potato Pirates: Enter The Spudnet
Age 10+
2-6 Players
30-90 Minutes
Features competitive & Co-op gameplay
Form alliances only to betray your friends with cybercrime or rally against the bots and ensure everyone survives.
Perfect for:
✅ Workshops and Trainings
✅ Game Nights
A STRATEGIC BOARD GAME THAT COVERS EVERYTHING ABOUT CYBERSECURITY AND HOW THE INTERNET WORKS IN JUST 1 HOUR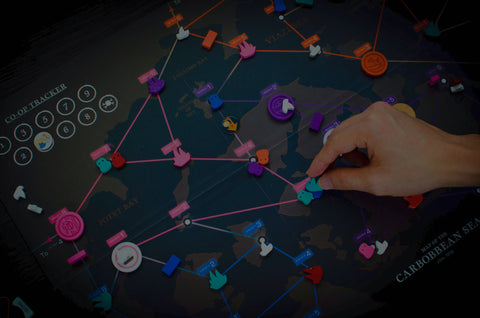 Potato Pirates: Enter The Spudent is a strategic point-to-point movement and card drafting game.
In the competitive mode, players fend off cyber attacks while lauching their own to gain control of the Spudnet. Be the first to fulfill all your orders to win!
In co-operative mode, players rally together to stop the bots from taking over the Spudnet. Take down the bots before they take you down!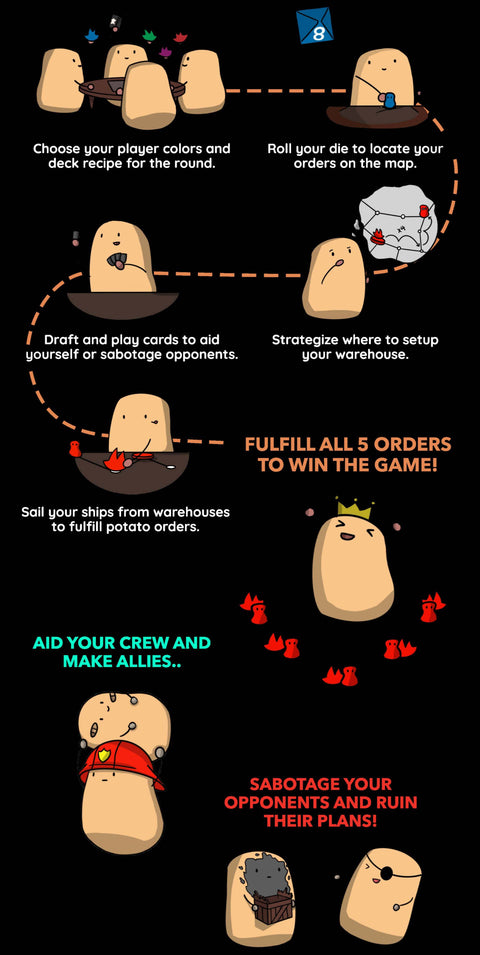 The game looks and feels fantastic. Frankly, a lot of the security games in my collection either look ort feel flimsy, and that sends an unfortunate message.
Great combinations of all the key concepts we teach in our computing syllabus!
CYBERSECURITY CONCEPTS COVERED IN THE GAME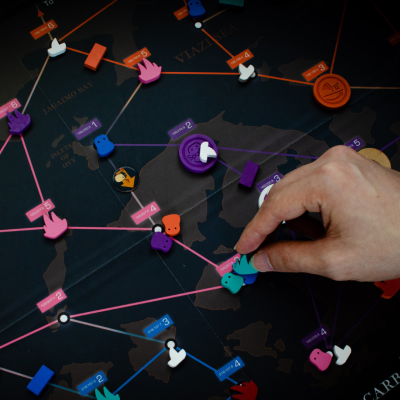 NETWORK INFRASTRUCTURE
Subnets
Intranets
IP Addresses
Static Routes
Proxy
Data Integrity
Reformat
Internet Layer
Network Nodes
Client-Server Interaction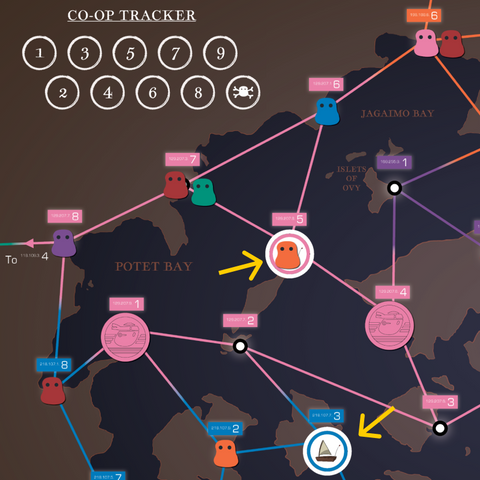 DATA TRANSMISSION
Tunneling
Propagation Delay
Transmission Boost
Rerouting
Timeout
Priority Packets
502 Bad Gateway
301 Redirect
403 Forbidden
THREATS & SECURITIES
Worm
Trojan
Bloatware
Ransomware
Rootkit
Backdoor
Leeching
Botnets
Command & Control
DDoS
Man-in-the-middle
Firewall
Honeypot
Security Patch
ABOUT THE GAME
Enter The Spudnet is a highly strategic edutainment game which simplifies networking and cybersecurity concepts for anyone. The game creates an analogy of the internet and data transmission to convey seemingly complex concepts in a very relatable manner.

You (the Client), puts in a request (a Spudnet Order) to a web server (Warehouse). The server then dispatches the data packets (Ships), hopping through multiple routes (Nodes) to reach you. 
Learn about internet layers, client-server interaction and network nodes amongst so much more! Develop cyber awareness and good cyber hygiene practices in a fun, interactive and screen-free manner.
✅ High Replayability with multiple deck configurations
✅ Supports competitive & co-op mode
✅ Great learning outcomes
✅ Cybersecurity training tool
✅ Fun game to play with friends
❌ Potato game tokens are not edible
GET IT NOW
Potato Pirates: Enter The Spudnet
Age 10 + | 2-6 Players | 30-60 Mins
Print & Play version available in over 20 languages here, courtesy of our loyal fans and contributors